URBiNAT: Urban Innovative & Inclusive Nature (2018 - 2023)
Seven European cities, countless EU citizens and an international consortium of researchers, urban planners and policy makers dedicated to building HEALTHY CORRIDORS for better connected, greener, healthier, smarter & more inclusive cities. Reinforcing urban resilience by harnessing the potential of Citizen Engagement, Nature-Based Solutions, and Digital Transformation.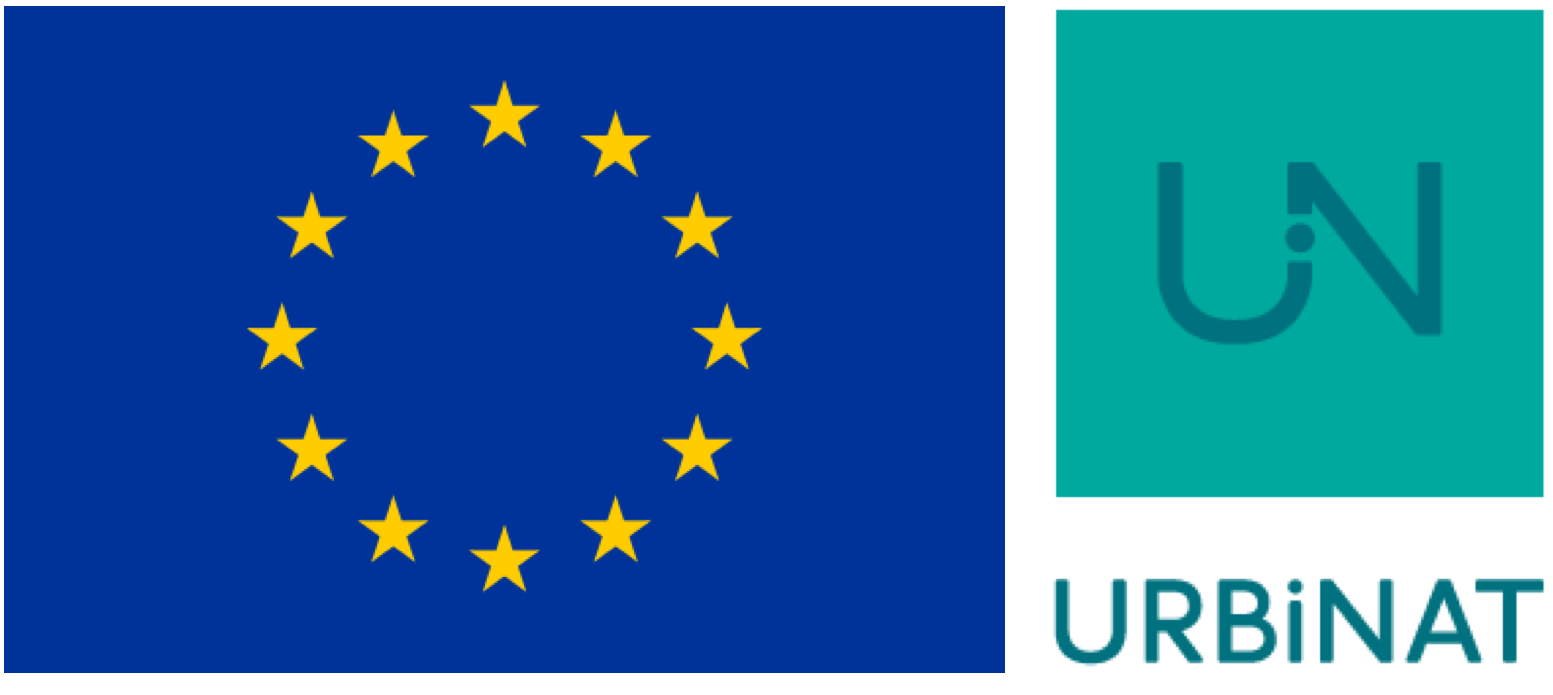 The URBiNAT project has received funding from the European Union's Horizon 2020 research and innovation programme under grant agreement No 776783
Citizen Engagement, NBS & co-Creation of Healthy Corridors
URBiNAT focuses on the regeneration and integration of deprived social housing neighbourhoods.  It does so through an innovative and inclusive catalogue of Nature-Based Solutions (NBS), ensuring sustainability and mobilising driving forces for social cohesion. Interventions focus on the public space to co-create with citizens new urban, social and nature-based relations within and between different neighbourhoods.
Taking the full physical, mental and social well-being of citizens as its main goal, URBiNAT aims to co-plan a healthy corridor as an innovative and flexible NBS, which itself integrates a large number of micro NBS emerging from community-driven design processes.
The URBiNAT Community of Cities is an expression of European diversity, in its broad geographic, cultural, environmental, societal, political and economic dimensions.
Nature-Based Solutions that the citizens of each URBiNAT city co-select, co-design and co-implement according to their specific needs, ambitions and realities on the ground.
Bringing to bear their diverse areas of expertise partners of the URBiNAT consortium have compiled an initial set of Nature Based Solutions to be available for application in URBiNAT cities. These solutions form the URBiNAT NBS Living Catalogue, a fundamental tool to:
discuss with communities which are the solutions available through the project
serve as a basis to inspire the development of new solutions during project implementation
feed the URBiNAT Observatory's knowledge sharing task