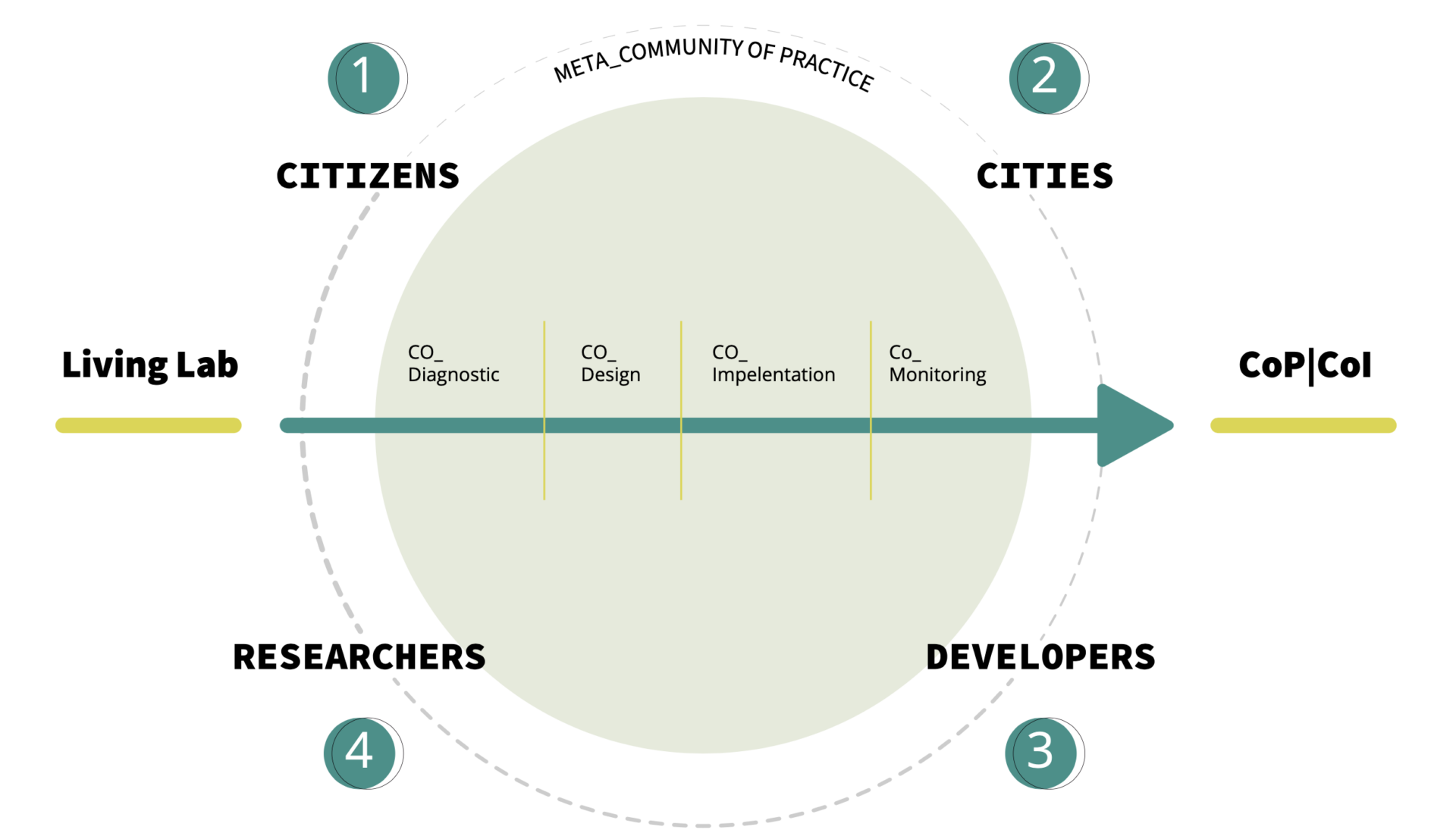 The URBiNAT Healthy Corridor Participatory Toolkit represents a transformative approach in urban development, where nature-based solutions (NBS) and community engagement converge to redefine urban spaces. Central to this initiative is the Healthy Corridor concept – a synthesis of green infrastructure and social-cultural fabric, co-created with local residents through a participatory process. Far exceeding mere environmental improvement, these Healthy Corridors serve as a dynamic force for community well-being, integrating aspects of the social and solidarity economy.
Each Healthy Corridor is envisaged as a 'GREEN ARTICULATION', a pedestrian-friendly pathway or viaduct, ingeniously designed to weave neighbourhoods into the broader urban matrix. These corridors are not just physical structures; they embody a holistic vision, integrating diverse NBS developed by project partners. Drawing from the extensive URBiNAT NBS Catalogue, these corridors are meticulously planned, incorporating methods and tools for thorough monitoring and evaluation.
The Healthy Corridors are tailored to suit the unique needs of both Frontrunner and Follower cities. This bespoke approach is pivotal in building an innovative, inclusive urban model that revitalizes deprived districts, particularly those surrounding social housing neighbourhoods.
At the heart of this initiative is participative-design, a cornerstone method that employs design thinking processes to foster new models of urban living. This methodological backbone ensures that the creation of Healthy Corridors with NBS is not just about urban planning but about nurturing spaces that resonate with the community's needs. By focusing on facets such as energy, water, food, nature, mobility, participation, digital democracy, and social cohesion, the URBiNAT Healthy Corridor Participatory Toolkit stands as a beacon of inclusive, sustainable urban regeneration.