Nanhai district, Foshan, Guangdong, China: OBSERVER CITY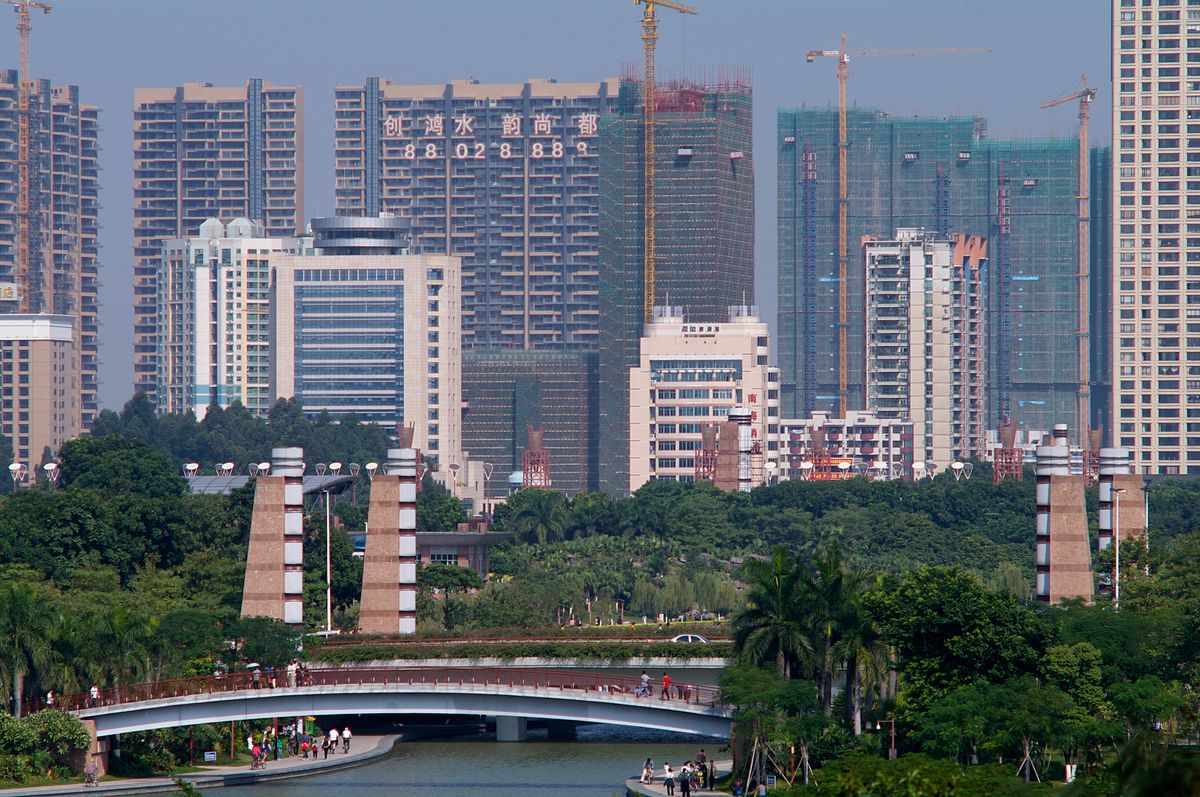 Nanhai district is a high technology area in Foshan, Guangdong province in south China, and is under consideration as an Observer city in URBiNAT. 
The planned land area to be developed in connection to URBiNAT is located by Foshan West Railway Station Hub New Town. The area contains a comprehensive transportation hub, business and commerce, exhibition and trade, as well as residential areas and industrial clusters. Challenges facing Nanhai district include, for example, inadequate housing and business, declining economic growth, air pollution, and limited public transport resources. 
A Healthy corridor will be built and act as a "green connection" that connects important nodes of the city, improves the travel convenience of citizens, and contribute to healthy footpaths in the city. Five Living labs will be built and various NBS will be implemented when creating the Healthy corridor. 
China's participation is coordinated by the National Smart City Joint Lab (NSCJL), founded by the Chinese Society for Urban Studies (CSUS) in order to create a strongly networked body focused on supporting a development-oriented smart cities agenda across China. NSCJL cooperates closely with numerous cities in China, such as Shenyang, Nanhai (Foshan), and Hefei, that are connected with and get inspiration from URBiNAT's notions of NBS, Healthy corridors, Living labs, and co-creation.
NSCJL, in effect, serves as the leading think-tank and de facto promoter of revamping traditional urban planning procedures across China with the help of science, research, and innovation with a focus on smart city development and NBS. On this basis, it underpins the development of participatory tools to engage citizens in identifying and addressing those issues that are central to the local context, in support of social well-being. Challenges acted on by the NSCJL include uncontrolled urbanization, inefficient transportation, congestion and pollution, management of water resources, shifting to sustainable energy and food supplies, and addressing social fragmentation and exclusion in search of social harmony.
The NSCJL has invited various URBiNAT partners to take part in events promoting URBiNAT in China. Ample presentation material has been produced for such purposes, including PPTs and printed leaflets. This way a large number of experts and senior city officials in China have become aware of the project, its focus and key notions. There is great potential to build on these connections through virtual communication.
Since 2012, China has selected more than 300 cities or towns to serve as national pilot smart cities, located in more than 30 provinces around China.
Relevant URBiNAT Resources
Community feedback
Error: Contact form not found.
Other cities
Front Runners
Follower Cities
Observers