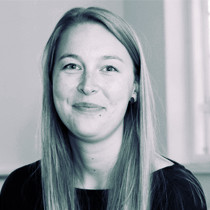 Høje-Taastrup
Nanna Maj Stubbe Østergaard
Landscape Architecte, Local Scientific Parter, Høje-Taastrup / Copenhagen | Landskabsarkitekt hos SLA
Nanna Maj Stubbe Østergaard is a landscape architect at SLA, a nature-based design studio working globally with cities, nature, places, and people. For 30 years, SLA has designed some of the most notable public spaces and masterplans in the world. Their work spans from award-winning climate adaptation projects in Copenhagen, the green-blue transformation of Denmark's largest social housing estate in Aarhus, and the design of Norway's New Government Quarter in Oslo, to urban biodiversity parks in Abu Dhabi, large-scale masterplans in Toronto, and urban plazas in Shanghai.