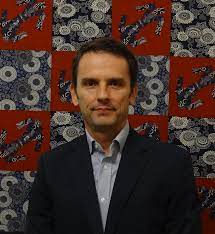 Guido Ferilli
URBINAT Observatory WP Leader IULM, Milan
Associate Professor of Cultural economics and Director of the Cultural Industries and Complexity Observatory at IULM University, Milan. His research focuses upon economics, data science and European programmes. Researches and consults internationally in the fields of cultural economics policy design and regional development. He has a wide international experience in coordinating research and policy design projects, and is currently unit responsible for IULM of a Horizon 2020 project on Nature Based Solution in urban areas, after the conclusion of an extensive cultural mapping and policy design project in Kosovo, and three projects in Swedish regions in cooperation with local players and the University of Uppsala. He has an ample publication record, and he is member of the Editorial board of one of the leading journal in the field, City Culture and Society, and for methodology and evaluation such as Quality and Quantity, and the Italian Journal of reference for Cultural Economics, Economia della Cultura. He is very active in the European debate on cultural policy design. He has recently concluded for IULM a project financed by the European Programme Justice on the Hate speech on line, against immigrants and refuges. He is also a member of the "A Soul for Europe" strategy group.
Publications / Project Outputs
[PDF Download] Community-Based Monitoring
Tool for participatory decision-making improvement. It promotes an organized way of collecting ongoing or recurring information by residents, to be used by local governments and civil society, for planning, budgeting, and implementing local development programs, as well as for monitoring and evaluating their performance. Its activities cover community mapping, mobilization, capacity building, and information dissemination. Its benefits include:
- identification of problems and solutions in areas with fragmentation of needs and different vulnerable groups, which make it difficult to provide standardized solutions
- collective elaboration of simple and intuitive indicators
- contrast to lack of transparency and clientelism
- creation of relations of mutual trust between citizens and public officials
- awareness about policy-making helping citizens to understand the constraints of public action.
Download