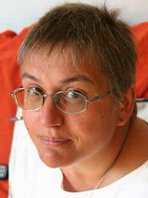 Sofia
Elena Dimitrova
Architect, Lecturer, University of Architecture, Civil Engineering and Geodesy,
Sofia
University of Architecture, Civil Engineering and Geodesy,
Faculty of Architecture, Urban Planning – Lecturer (retired)
[Academic Paper ??] Re-claiming space for public life: messages from the northwestern periphery of Sofia
Abstract

A case-study based qualitative research on public space and public life in four housing estates in the north-western periphery of Sofia provides the basis for re-thinking urban legacy and the Modernist concept of public interest, once placed in the core of urban planning. The expert estimation of the current physical state and functioning of open public space in the housing estates, initially developed from the 1960s to 1980s, is compared to current inhabitants' estimations of the potential of public space to respond to their needs and visions regarding its quality. The capacity and limitations of local inhabitants to articulate a common vision of public space in dialogue with experts and authorities are discussed. The authors claim that further urban research is needed to conceptualize present visions for public interest, public life, and public space in the transforming housing estates in Central and Eastern Europe in order to enhance the effectiveness of inclusive planning approaches for urban regeneration.

Download
[PDF Download] Green walls
Vertical green systems represent vertical surface with living plants. There are two main types of vegetated wall: traditional direct covering of a vertical surface and indirect vertical surface using additional support system to ensure air gap between the vegetation and the wall. An option to plant vegetation in planter boxes is implemented when the ground planting is not possible. Green walls have the potential to improve urban microclimate and visual site characteristics. They affect urban heat island by direct sunshade and by increasing air quality and humidity, improve acoustic environment and biodiversity. Green walls are relevant for compact city structure and areas with properties flanked by high solid fences. They can be used as noise and air pollutant screens, living elements in spatial organization of places, and for improving the aesthetics of a site.

Download
[PDF Download] Community Workshops
Open meetings facilitated and organized in small groups in which participants are invited to debate a specific thematic. This method allows to explore and develop bottom-up and grassroots community development skills for people within their own communities. Participants can identify their most pressing social determinants, with positive and negative aspects of their environment, bringing social justice and environmental sustainability. The method also assists people to gain a clearer understanding of the principles of community development and community capacity building, increasing awareness and understanding of the main themes, terms and definitions.
Download
[PDF Download] Walkthrough
Walkthrough is a method of analysis that combines observation in situ with an interview simultaneously. It creates an accepting environment that puts a small number of participants at ease allowing then to thoughtfully answer questions in their own words and add meaning to their answers. It also identifies the negative and positive aspects of the analyzed environments.
It allows identifying the perception of the residents in the place where they live. In this technique, they are invited to appropriate the neighbourhood and evaluate the territory, its inadequacies, surplus or missing furniture, barriers and potentialities, among other important elements.
Walkthrough is a participatory method and solution (NBS) that creates awareness while participants walk and discuss what they feel, see and know.
Download