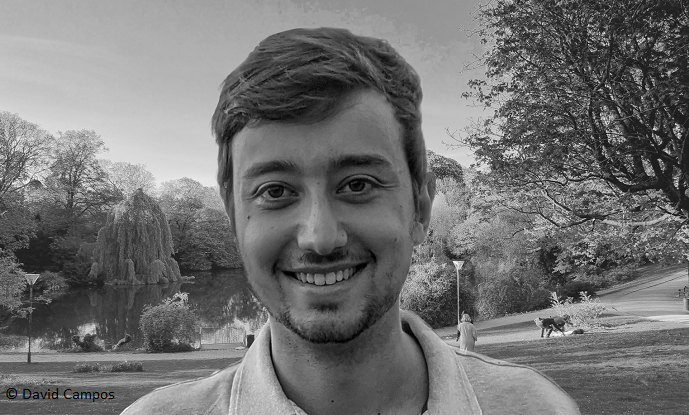 Porto
David Campos
Landscape Architect CIBIO - BIOPOLIS
David Campos is a graduate in Landscape Architecture from the Faculty of Sciences of the University of Porto in 2019 and concluded his studies with an internship at the Topiaris studio, in Lisbon, where he began his professional practice as a designer of green spaces.
David Campos collaborated as an independent professional in landscape architecture projects in Porto, developed within the university context: the requalification of the Praça da República historical gardens (coordination of Architect Teresa Portela Marques) and the requalification of the surroundings of FCNAUP and Casa Burmester (coordination of Arch. Paulo Farinha Marques). In 2020, David Campos obtained a research grant at the CIBIO /BIOPOLIS of the University of Porto, within the European Project URBiNAT, composed of a consortium of 7 European cities led by Porto. David Campos focuses his research on the urban regeneration of a socially disadvantaged area in Porto through natural-based solutions, based on multidisciplinary knowledge and a strong emphasis on innovation in design, in a pursuit for healthier, greener, and more livable public spaces.