[Siena ??] 31 Oct. Urban Trekking to kick-off week of URBiNAT Consortium meetings and dialogues with Sienese partners  
31 October 2021 is the 18th National Day of Urban Trekking. In Siena, as in many other Italian cities, visitors will discover the territory through its bizarre characters. A healthy madness is, in fact, this year's theme of a project that has become an unmissable appointment to discover the cityfrom new points of view.
This year, a delegation from the URBiNAT project, Urban Innovative & Inclusive Nature, will alsoparticipate in the Sienese edition. Urbinat is a project financed within the framework of the European Horizon 2020 programme, in which Siena is partner with six other European cities.
This study visit is an opportunity to learn about a new approach to tourism, to rediscover the hidden and most unusual aspects of our cities, and to export this format to a European context.
Indeed, one of Urbinat's objectives is to identify, catalogue and experiment with what we call Nature-Based Solutions (NBS),( i.e. nature-based solutions that help people live more sustainably, both individually and collectively).
Urban trekking walks, including urban green areas and gardens, could therefore be included in the catalogue of Nature-Based Solutions.
URBiNAT project partners will stay in Siena until 3rd November for the Annual Meeting. This is a good time to evaluate the progress of the project and plan future steps.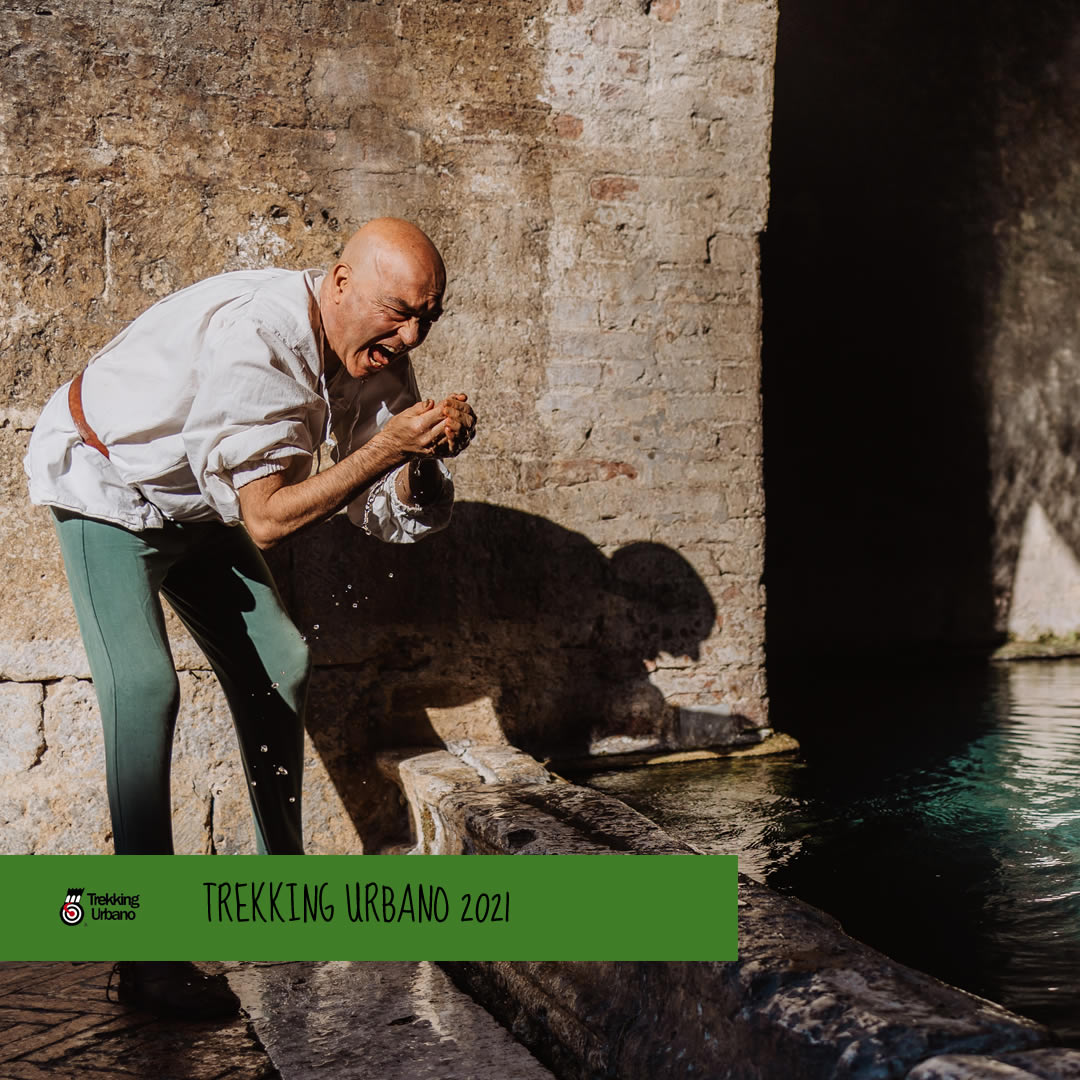 Urban trekking is a form of 'gentle sport', suitable for all ages and all seasons. It is a new way of experiencing tourism, less structured and far removed from the most popular circuits. A sustainable and "wandering" tourism, more free and full of surprises, which favours the most hidden and less known corners of Italian cities of art. The urban trekker, through itineraries designed by experts, has the possibility of living a unique travel experience, combining the possibility of immersing oneself in art and nature while doing sport. As well as being an activity that is good for the body and the mind, urban trekking is also good for the city because it makes it possible to decongest the areas crossed by traditional tourist flows, widen the range of visits to the more peripheral areas of urban centres and extend stays.
The project was launched in 2003 in Siena and over the years has been joined by many Italian cities, towns and villages.
For more information about the the 2021 Urban Trek in Siena click HERE
Local News coverage: Siena News
Siena News, 25th October 2021.  Somme 220 participants took part in the 18th Urban Trekking to take place in Siena. It was an experience of slow tourism in which people of all ages, expert walkers or not, can participate. People arrived from all over Italy but also Europe: delegates of the URBiNAT project from various European locations will be in Siena. They want to study this initiative in order to propose it outside Italy as well. Read the full article (in Italian) HERE