URBiNAT Follower City Brussels hosted the bi-annual consortium meeting from 26 to 28 September.
As URBiNAT enters the final stages of the project, with a bit more than 12 months to go, this consortium meeting was not just an important opportunity for planning the next steps to bring the project to a successful conclusion, it was also a great opportunity to share experiences and explore recent local developments in Neder-Over-Heembeek and around.
During walking tours URBiNAT consortium members were able to walk through the study areas (the Versailles, Val Maria, and Craetbos districts of Neder-Over-Heembeek), explore the NBS-lined Healthy Corridor (coulée verte) and meet local partners.
It has been an exciting and productive event: Three fully-packed days which were enjoyed by all with lots to see and learn!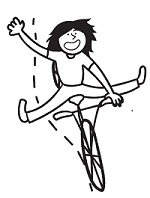 Workshop of the Gender Task Force
Promoting gender balance and equality in all URBiNAT activities is an important aspect of the project's ethical principles. This embraces the inclusion of women in URBiNAT's participatory activities, but also gender balance within the consortium management, as well as the adoption of a gender sensitive communication strategy. It is an issue that is taken very seriously and a Gender Task Force has been specifically created for this purpose.
Walking tour through Neder-Over-Heembeek
Walk through the "coulée verte", the Healthy Corridor being co-constructed, via the "Îlot Roi Albert". A stop was made in the Versailles quarter in Neder-Over-Heembeee where citizens, local stakeholders, services of the city of Bruxelles and of the Logement Bruxellois have been working hand in hand on the co-construction of an action plan to improve the quality of life of the inhabitants of the Versailles quarter in Neder-Over-Heembeek. Return route via Chemin du Pendu to and through Val Maria.
Début des Haricots (The Beginning of the Bean) is a urban farm situated farm in Neder-Over-Heembeek on the edge of the valley of the Senne. Since 2005, this nonprofit organization brings agroecological food production closer to the urban community by linking food producers and consumers locally. Début des Haricots provides food boxes to over 30 households. They also provide food and environmental education and have a kitchen unit that cooks their own products for special events.
BC Materials transforms excavated earth of construction sites into building materials such as clay plasters, compressed earth blocks and rammed earth for walls and floors. These products are circular, carbon neutral, healthy and possess minimal grey energy.  And guess what… even the French luxury brand Hermès used rammed earth blocks provided by BC Materials in its Faubourg shop in Paris.
PermaFungi, located in the heart of the Tour and Taxis historical undergrounds, is a pioneer project of underground urban agriculture and circular economy. The company collects and re-uses coffee grounds from restaurants to cultivate oyster mushrooms, produce compost and biodegradable myco material. With the coffee grounds gathered by bike, PermaFungi produces one ton of fresh oyster mushrooms and ten tons of organic fertilizer by recycling 5 tonnes of coffee grounds. Myco material generates ten times less CO2 and uses about eight times less energy than the production of polystyrene foam.