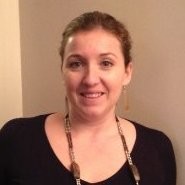 Nantes
Nathalie Roguez-Villette
EU-Project Coordinator Nantes Métropole
Nathalie recently joined Nantes Métropole, a public institution of intermunicipal cooperation, as coordinator of Eu-projects, on the following topics:
– Mobility and public transport
– Planning, urban development and energy
– Environment and gardens
[PDF Download] SuperBarrio
SuperBarrio is a video game designed to gather citizens' opinion about public space design and programme. It allows citizens to visualize, navigate and interact with their neighbourhood that is represented as a detailed three dimensional model.
With a simple and intuitive interface that any user can understand, the solution gives users the possibility of playing with URBiNAT NBS or urban elements (e.g. smart urban furniture, benches, trees, markets, micro-windmills, etc.) in the public space. The user can drag the NBS in the 3D model and can visualize data about their impact on the urban environment such as data regarding accessibility, productivity, economy, ecology and social interaction for the neighbourhood.
Data about the solutions proposed by citizens are collected in a repository and statistics about their preferences can be created..
Download
[PDF Download] Local Currencies for a Nature-Based Circular Economy
The main goal is to promote the waste recovering through a highly social efficient separation strategy. This would aim to separating mix waste into different fractions, organic and plastic in particular, in order to properly recycling each of them. To properly separate and recover the different fractions citizens have to look at the waste of a community as a natural resource in a metabolic perspective. In this sense, giving a reward to citizen that can be used in local commerce would foster the diffusion of this perspective. It would also constitute a deep and effective injection of wealth and an increasing of local transactions. A Natural Based Currencies can be considered as an exploratory solution adapted to recycling challenges and would represent a high synergy bio mimetic solution
Download