Milena Tasheva - Petrova, Coordinator Local Scientific Partner, Sofia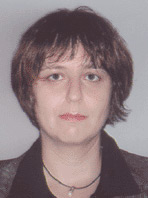 Sofia
Milena Tasheva - Petrova
Assoc. Professor, Urban Planner, Architect University of Architecture, Civil Engineering and Geodesy (UACEG), Sofia, Bulgaria
Coordinator for Sofia's local scientific partner – UACEG Coordination of the participatory process and the living NBS Catalogue, Coordinating the local diagnostics and the design brief for the Urban Plan in Nadezhda. Challenged with the ongoing action research.


Main Research Focus / Area of Expertise
Integrated urban planning, regeneration and development, European policies and programmes and urban planning education
[Academic Paper ??] Re-claiming space for public life: messages from the northwestern periphery of Sofia
Abstract

A case-study based qualitative research on public space and public life in four housing estates in the north-western periphery of Sofia provides the basis for re-thinking urban legacy and the Modernist concept of public interest, once placed in the core of urban planning. The expert estimation of the current physical state and functioning of open public space in the housing estates, initially developed from the 1960s to 1980s, is compared to current inhabitants' estimations of the potential of public space to respond to their needs and visions regarding its quality. The capacity and limitations of local inhabitants to articulate a common vision of public space in dialogue with experts and authorities are discussed. The authors claim that further urban research is needed to conceptualize present visions for public interest, public life, and public space in the transforming housing estates in Central and Eastern Europe in order to enhance the effectiveness of inclusive planning approaches for urban regeneration.

Download
[PDF Download] Green walls
Vertical green systems represent vertical surface with living plants. There are two main types of vegetated wall: traditional direct covering of a vertical surface and indirect vertical surface using additional support system to ensure air gap between the vegetation and the wall. An option to plant vegetation in planter boxes is implemented when the ground planting is not possible. Green walls have the potential to improve urban microclimate and visual site characteristics. They affect urban heat island by direct sunshade and by increasing air quality and humidity, improve acoustic environment and biodiversity. Green walls are relevant for compact city structure and areas with properties flanked by high solid fences. They can be used as noise and air pollutant screens, living elements in spatial organization of places, and for improving the aesthetics of a site.

Download
[PDF Download] Community Workshops
Open meetings facilitated and organized in small groups in which participants are invited to debate a specific thematic. This method allows to explore and develop bottom-up and grassroots community development skills for people within their own communities. Participants can identify their most pressing social determinants, with positive and negative aspects of their environment, bringing social justice and environmental sustainability. The method also assists people to gain a clearer understanding of the principles of community development and community capacity building, increasing awareness and understanding of the main themes, terms and definitions.
Download
[PDF Download] Walkthrough
Walkthrough is a method of analysis that combines observation in situ with an interview simultaneously. It creates an accepting environment that puts a small number of participants at ease allowing then to thoughtfully answer questions in their own words and add meaning to their answers. It also identifies the negative and positive aspects of the analyzed environments.
It allows identifying the perception of the residents in the place where they live. In this technique, they are invited to appropriate the neighbourhood and evaluate the territory, its inadequacies, surplus or missing furniture, barriers and potentialities, among other important elements.
Walkthrough is a participatory method and solution (NBS) that creates awareness while participants walk and discuss what they feel, see and know.
Download
[PDF Download] Motivational Interviewing
Extending from the experience of psychology focusing on addressing behavioural risk factors, such as drinking, smoking or other forms of substance abuse, Motivational Interviewing (MI) has evolved to form a methodology and technique for wider efforts to promote behavior- change in extended communities. MI starts out with collaborative, person-centred communication method and form of guiding to understand needs and to elicit and strengthen motivation for changed behaviours. MI is particularly devised to strengthen personal motivation for and commitment to a specific goal by eliciting and exploring the person's own reasons for change within an atmosphere of acceptance and compassion. It integrates features of human, face-to-face interaction and mechanisms for establishment of trust, to build incentives for positive changes.

Download
[PDF Download] Design Thinking
Design Thinking is founded on the ability to combine empathy for the context of a problem, creativity in generating ideas, insights and solutions, and rationality to analyze and match solutions to the context. Design Thinking processes are at the same time analytical and empathic, rational and emotional, methodical and intuitive, often tackle ill-defined problems where the use of creative thinking abilities is fundamental to first a correct problem finding.
Design Thinking is human centered and is based on understanding the needs and motivations of people. And it is optimistic; it believes that there is always a solution to be found. From problem finding to problem solving.
By using Gamification, Serious Games, Senses and Dreams, the Design thinking tools allows people to give first- hand deeper information that it is crucial to complement and simultaneously cross-validate other sources of co- diagnostic gathered through other methods and tools.
Download
[PDF Download] Photovoice
Photovoice NBS uses photos to make people aware of a reality or topic, as nature-based solutions or inclusive urban regeneration. It's is a human-centered solution to engage citizens in the transformation of their territory. It's also a tool to collect data related with people's memories and perceptions. Photos allows a co- construction of the reality through the interaction of 3 elements: the researcher, the photos and the interviewee. It is a technique (called photo voice) that works well to engage children and young people in research, but also adults with advanced age that want to share their life stories. The photo voice aims to give voice, through photography, to those who are usually silenced or not involved in urban planning process.
It is also known as "participatory photography" and it has a correlation with "photo elicitation".
Download
[NBS Card] Cultural Mapping
Methodological tool in participatory planning and community development, it makes visible the ways that local cultural assets, stories, practices, relationships, memories, and rituals constitute places as meaningful locations.
Process of collecting, recording, analyzing and synthesizing information to describe the cultural resources, networks, links and patterns of usage of a given community or group, also strategically used to bring stakeholders into conversation.
Flexible according to the objectives, purpose and what one wants to map. E.g. facilities, organizations, stories of places, historical sites, for the past (memories and landmarks) or for the future (aspirational mapping), for the community or for outsiders.
It can be combined with approaches such as footprint of women (gender), forbidden cities (safety), asset-based community development (community assets), arts.
Download
[Download PDF] Behavioural Mapping
Behavioural mapping is structured observation combining different techniques for documentation, mapping and counting of activities performed by people passing and occupying a defined space in chosen moments of time. It helps to explore the quantity and the quality of various activities performed at the place observed, the non- motorized moving, staying, recreating or playing. The process of gathering of data through observations and data analysis and visualization can reveal the ways of presence of different targeted groups in the study area and their behaviour. This information can present overall pictures of health, wellbeing, socialization, time budget and physical activity. The results can provide in-depth knowledge of the users' dynamics at specified locations as input for urban regeneration decisions, planning and design of healthy corridors and implementation of place oriented NBSs.
Download