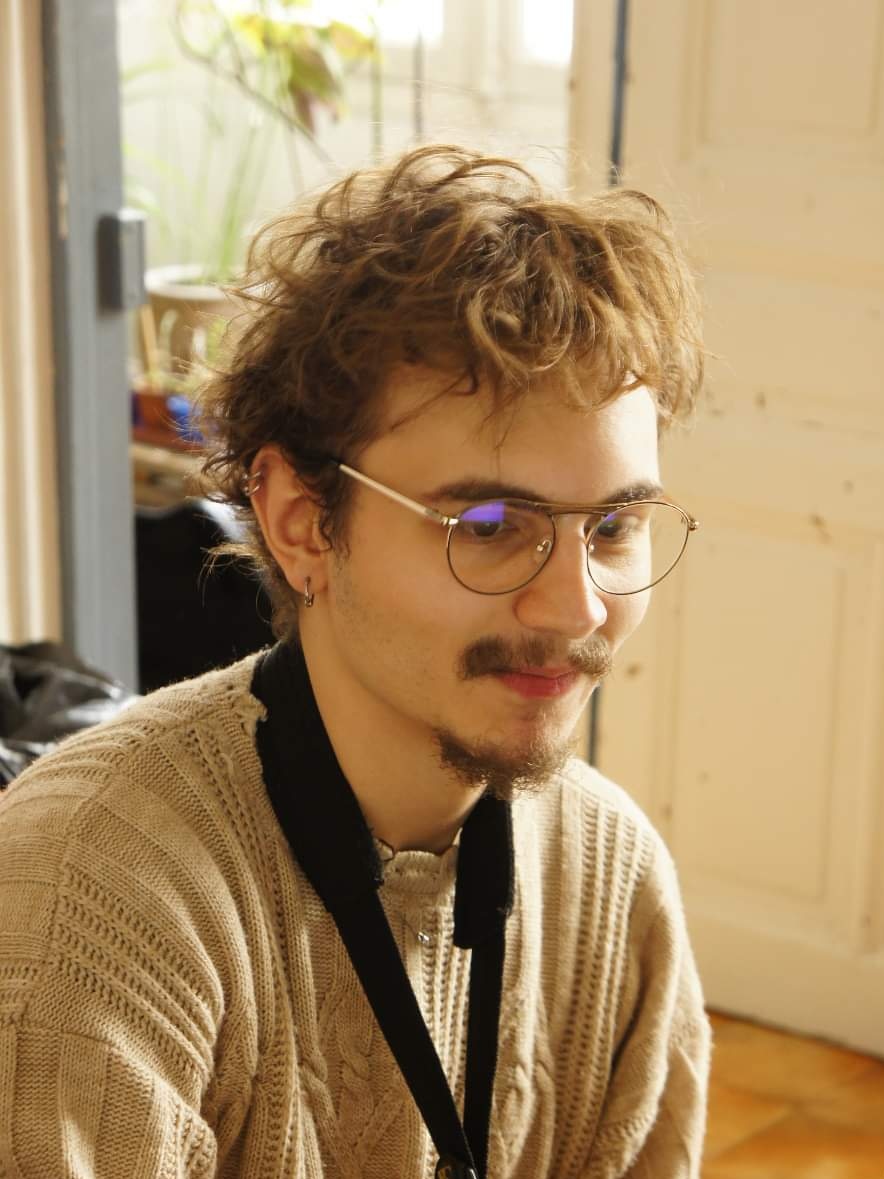 Brussels
Bazile Oriol
Landscape Architect student - École de la Nature et du Paysage, Internship Brussels Municipality
4th year Landscape Architect student. Curious about what drive a city and its components and how to lead plural experiments into that environment.
Main Research Focus / Area of Expertise
Co-creation, participatory activities and communication within a landscape scope
[PDF Download] Cycling and Pedestrian Path
Luminescent paths NBS is a mesh of designed ways for cycling and pedestrian walking.
For its character, given by the luminophore coated stones, it can be implemented as an enlightened promenade, made of walls, pavements and other luminescent elements.
Built as a resin/cement fixed aggregated stone pavement or a concrete support wall, these luminescent elements include also luminophore coated quartz pebbles, which absorbs the sunlight during the day, and emanate light during the evening.
Download
[PDF Download] Rainwater Management
Traditionally, the management of stormwater has relied on pipes and sewers. Due to limited storage capacity, these systems are susceptible to overflowing during storm events, presenting risks of harmful contamination to the environment, and causing damages on buildings. Nature based rainwater management is designed to collect runoff water and relieve the pressure on sewer systems. This is done by handling the water on the terrain surface and including the hydrological performance of nature. They are based on retention and infiltration principles, which mitigates flood problems, improve quality of water and recharge underground watercourses as well as promoting and improving both biodiversity and the wellbeing of people. These NBS are very flexible and includes various possibilities for site specific adaptation, in terms of scale, technical solution and combination with other programs.
Download
[PDF Download] Watercourse Restoration
Watercourse restoration concerns rivers/streams that have been degraded by the urbanization process or by heavily engineered water management solutions: contained underground watercourses, channelled rivers, concrete banks, embankments, dams, among others. Despite being necessary solutions, excessive containment of waterflow means that a man-imposed limit on volume and flow might not be sufficient, offering lower flexibility to behaviour changes over time. Mixed solutions that combine man-driven watercourse control while respecting the riverbank ecosystem offers greater success at short and long term, while promoting biodiversity, ecological connectivity and a major increase in water purification.
Download
[PDF Download] Wildlife Park
Green space designed according to sustainability principles where natural dynamics and ecological succession are a central concept and part of the design. The ecology of the site, its plants and habitats are expected to change over time, a process that can be integrated into the site's planning and design. Special care is given towards the promotion of urban biodiversity, natural regeneration, habitat development and ecological succession, through specific planting design and management. It can be a cost-efficient solution able to provide a deeper connection between recreational uses and nature.

Download
[PDF Download] Community Workshops
Open meetings facilitated and organized in small groups in which participants are invited to debate a specific thematic. This method allows to explore and develop bottom-up and grassroots community development skills for people within their own communities. Participants can identify their most pressing social determinants, with positive and negative aspects of their environment, bringing social justice and environmental sustainability. The method also assists people to gain a clearer understanding of the principles of community development and community capacity building, increasing awareness and understanding of the main themes, terms and definitions.
Download