Local currencies for natural based circular economy
The main goal is to promote the waste recovering through a highly social efficient separation strategy. This would aim to separating mix waste into different fractions, organic and plastic in particular, in order to properly recycling each of them. To properly separate and recover the different fractions citizens have to look at the waste of a community as a natural resource in a metabolic perspective. In this sense, giving a reward to citizen that can be used in local commerce would foster the diffusion of this perspective. It would also constitute a deep and effective injection of wealth and an increasing of local transactions. A Natural Based Currencies can be considered as an exploratory solution adapted to recycling challenges and would represent a high synergy bio mimetic solution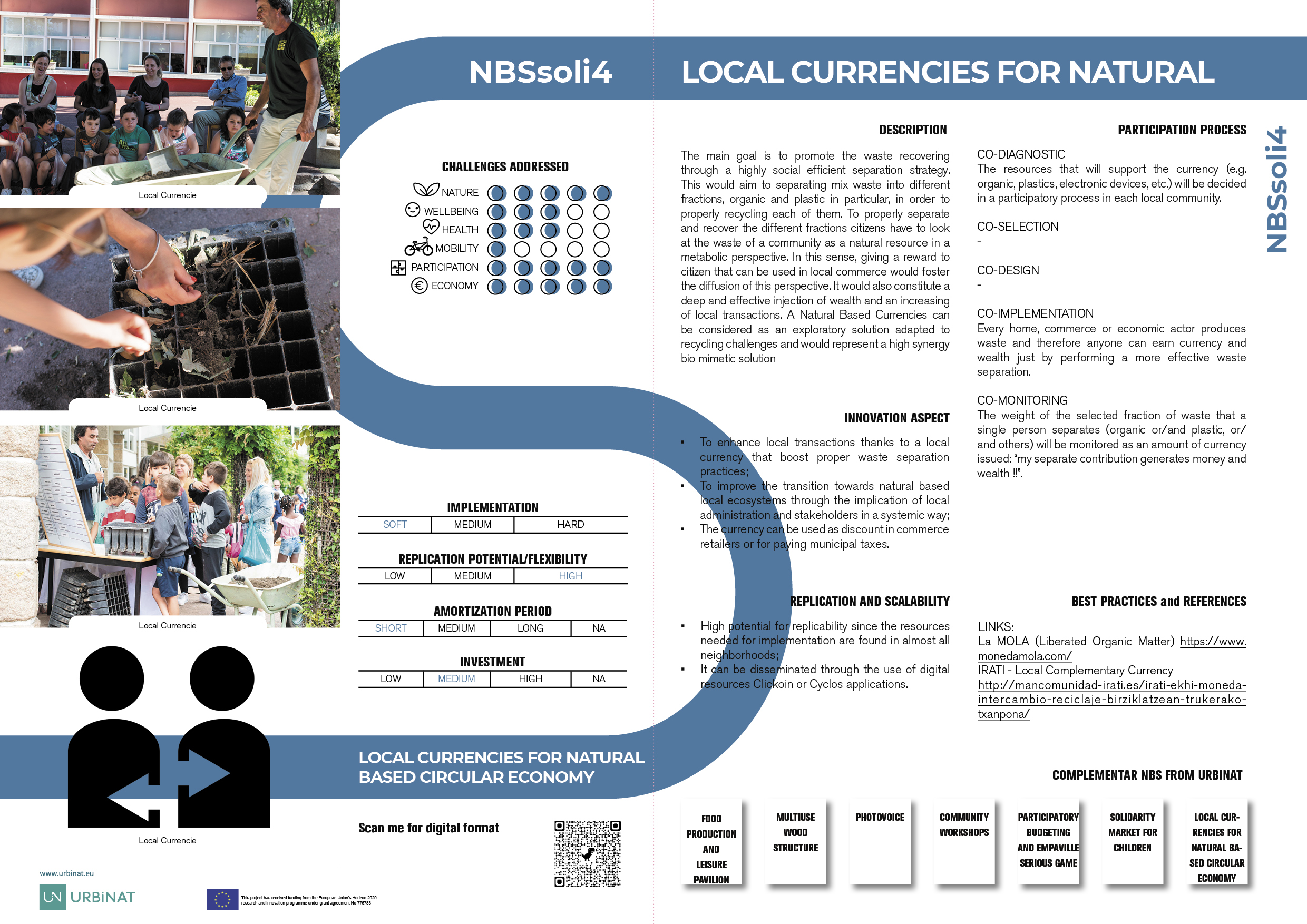 [PDF Download] Local Currencies for a Nature-Based Circular Economy
The main goal is to promote the waste recovering through a highly social efficient separation strategy. This would aim to separating mix waste into different fractions, organic and plastic in particular, in order to properly recycling each of them. To properly separate and recover the different fractions citizens have to look at the waste of a community as a natural resource in a metabolic perspective. In this sense, giving a reward to citizen that can be used in local commerce would foster the diffusion of this perspective. It would also constitute a deep and effective injection of wealth and an increasing of local transactions. A Natural Based Currencies can be considered as an exploratory solution adapted to recycling challenges and would represent a high synergy bio mimetic solution
Download
To enhance local transactions thanks to a local currency that boost proper waste separation practices;
To improve the transition towards natural based local ecosystems through the implication of local administration and stakeholders in a systemic way;
The currency can be used as discount in commerce retailers or for paying municipal taxes.
REPLICATION AND SCALABILITY
High potential for replicability since the resources needed for implementation are found in almost all neighborhoods;
It can be disseminated through the use of digital resources Clickoin or Cyclos applications.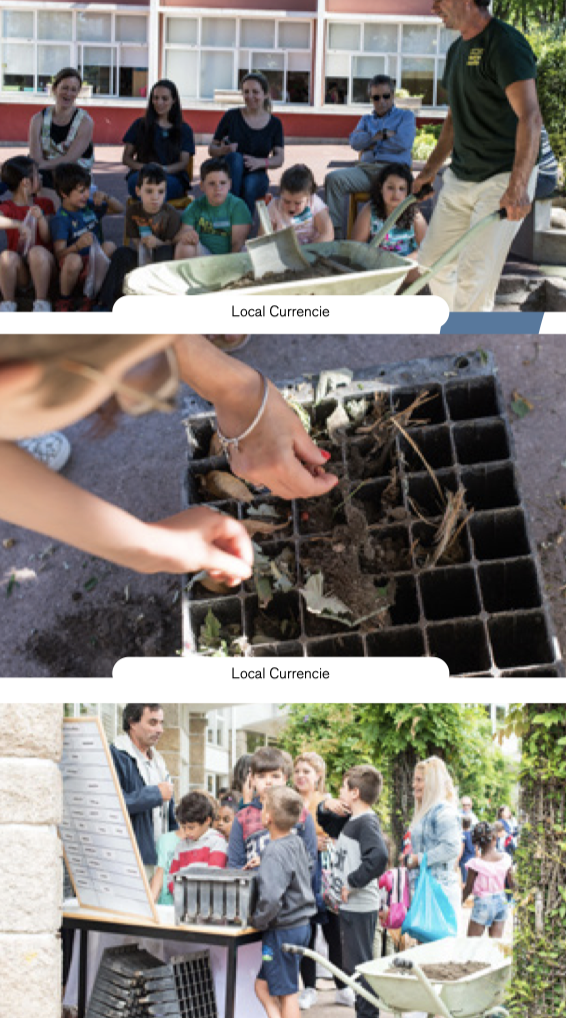 CO-DIAGNOSTIC

The resources that will support the currency (e.g. organic, plastics, electronic devices, etc.) will be decided in a participatory process in each local community.



CO-IMPLEMENTATION

Every home, commerce or economic actor produces waste and therefore anyone can earn currency and wealth just by performing a more effective waste separation.



CO-MONITORING

The weight of the selected fraction of waste that a single person separates (organic or/and plastic, or/ and others) will be monitored as an amount of currency issued: "my separate contribution generates money and wealth !!".


BEST PRACTICES and REFERENCES