Public Establishment for Industrial Estates (Madayn) : OBSERVER
Madayn is an autonomous organisation, established by Royal Decree. Taken together, the industrial parks run by Madayn across the Sultanate of Oman feature a total area of more than 100 million sq.m., 2300 tenant firms, and about 61000 employees in those companies. Achieving quality infrastructure and effective public service were given priority from early on as the basis for vibrant business communities. 
Gradually, increasing attention has been paid to social infrastructure, as well as to sustainable development. As a consequence, Madayn initiated concrete action plans to reduce the carbon footprint of its industrial parks, enhance renewable energy use, and enhance green areas . New master plans have been considered to protect mountains and other natural habitats.
Madayn, previously the Public Establishment for Industrial Estates (PEIE) in Oman, was established in 1993 to manage the country's first industrial park, i.e., the Rusayl Industrial city outside Muscat. Today, Madayn manages and operates ​​​ten industrial cities throughout Oman, in Sur, Suhar, Raysut, Nizwa, Buraimi, Rusayl, Samail, Ibri, Al Mudh​aibi, Mahas, in addition to Knowledge Oasis Muscat (KOM) and ​Al Mazunah Free Zone.
Activities linked to URBiNAT
Madayn's observership with URBiNAT supports this agenda by opening for exchange of experience and lessons with other project partners how to advance this agenda.  Further, Madayn identified a suitable area for experimenting with a nature-based solution from the URBiNAT portfolio, namely the industrial city in Sur, Oman's 4th largest city and a key traditional centre for maritime industry. Spanning 30 million square meters and a coastline of 8 kilometres, the area incorporates precious natural landscapes. Through dialogue with URBiNAT, Madayn opted to experimentally test water-saving plantation technology, the so-called Groasis Waterboxx which is suitable for planting in dry areas, and thus well adapted to Oman's harsh climate.
In May 2020, a pilot project was initiated, comprising 50 native trees, planted along an attractive, seasonal riverbed without any use of conventional irrigation. The activity served as the starting point for integrating a range of Nature-based solutions incorporated in the master plan, creating a sizeable green zone, a "healthy corridor" spanning 40 hectares along a wadi adjacent to the industrial city. The area is set to feature botanical gardens and other arrangements suited to fit with the need of residents, tenants and other stakeholders.
The pilot plantation put in place is currently subject to careful monitoring as a basis for lessons how to proceed. The project is set to inspire a new approach to the framing of master plans for the future development of other industrial cities as well. A concrete example is Madayn's park in Samail, where the suitability of corresponding plantations has been explored. Ways of further developing the approach, with residents and tenants actively involved and utilising smart sensors to support their engagement and further development of NBS may follow in the next phase. The objective includes achieving improved health and wellness alongside a more productive working environment. A favourable linking in the form of shaded walkways and bicycle lanes, between the industrial zones of the park and residential areas, is part of the picture, as well as a sense of increased community belonging and shared identity.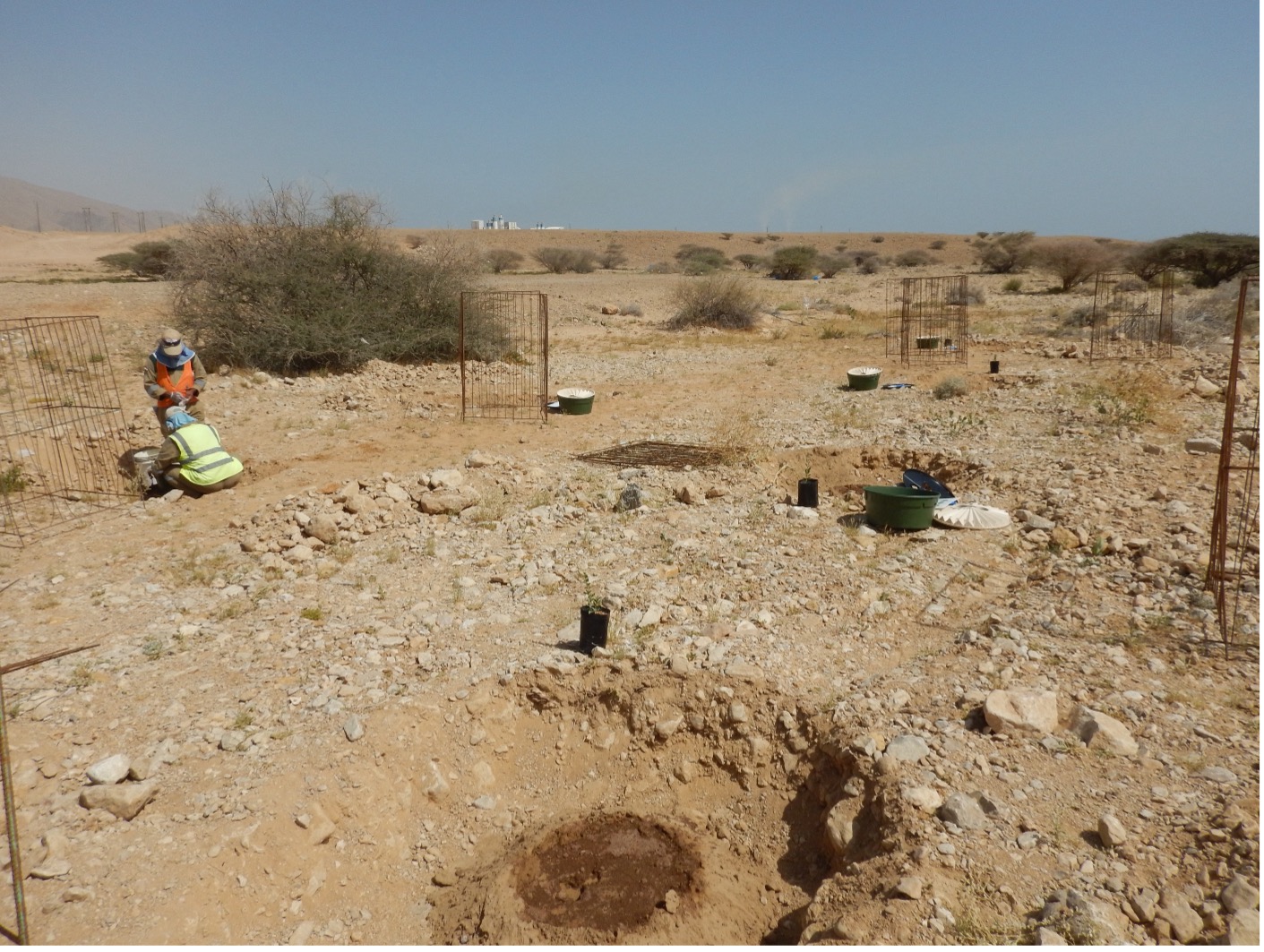 Madayn Sur Landscape and planting with Water saving technology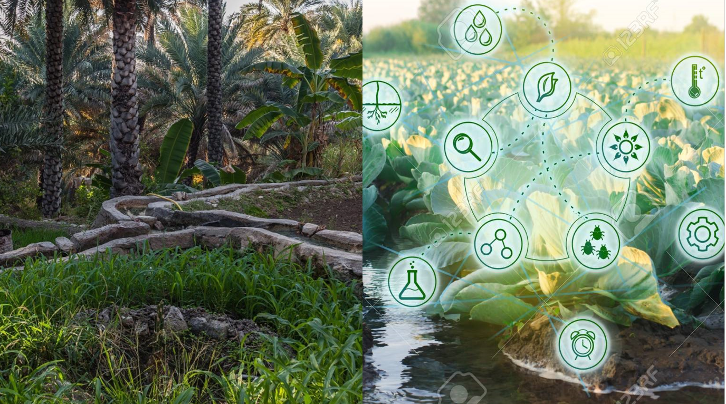 THE FALAJ, traditional water management systems in the Sultanate of Oman, exemplify the advanced organisation and sincere collaboration that enabled people to managethe MOST PRECIOUS OF RESOURCES OVER THOUSANDS OF YEARS
Building on Oman's neutral standing in the Middle East, URBiNAT co-organised the international conference "The Future of Water and Humanity" along with workshops for youth in November 2019. The focus was on water as a key NBS whose management is critically dependent on human organisation and technology. An innovative youth workshop, targeted school children, was held in the Learning Centre at the National Museum of Oman, providing an engaging environment for inspiration and exploration of linkages between ancient practices and future challenges.
Relevant URBiNAT Resources
Other cities
Front Runners
Follower Cities
Observers