The city of Nova Gorica celebrated the World Water Day with the organization of educational workshops in the city park. Free workshops were intended for preschool children, schoolchildren, students, as well as for the general public. Various stations were placed along a pond in the park, where experts explained the methods of sampling of different types of organisms, the way of carrying out an inventory. Moreover, different eduational games on biology were prepared and some animal and plant species of the area were showed. Experts also emphasized the negative effects of non-native animals and plants on the stability of the ecosystem and the negative impact of feeding birds and other animals. The main goal of the workshops was to raise awareness among children and other visitors about the nature and ecosystems of our area as well as to promote respectful behavior along the pond. Such workshops present the city park as a space for exploring and observing nature in the middle urban area, as well as a place for relaxation and recreation. Using a similar approach, we will try to bring people closer to nature during the URBiNAT project in the study area of the Koren stream.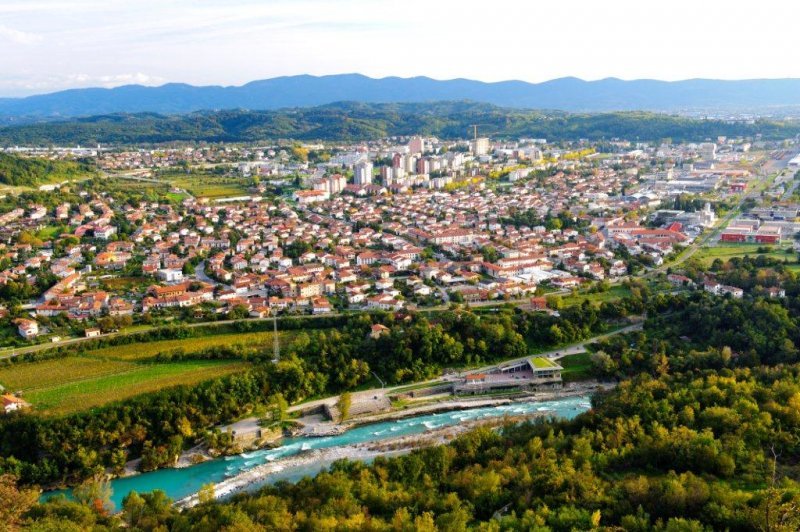 Svetovni dan voda, ki je potekal v petek, 22. marca, smo v Mestni občini Nova Gorica obeležili z izobraževalnimi delavnicami v Borovem gozdičku. Brezplačne delavnice so bile namenjene tako otrokom iz vrtcev, šolarjem in dijakom kot tudi širši javnosti.
Na različnih postajah ob bajerju so strokovnjaki pojasnjevali in prikazovali potek popisa in načine vzorčenja različnih vrst organizmov, pripravili biološko obarvane družabne igre, prikazali nekatere živalske in rastlinske vrste območja, pojasnjevali negativne vplive tujerodnih živali in rastlin na stabilnost ekosistema ter negativen vpliv hranjenja ptic in drugih živali na dolgoživost bajerja.
Strokovno vodene aktivnosti so bajer in njegove prebivalce približale mladim, najmlajšim in ostalim obiskovalcem, prispevale k vzgoji o naravi in ekosistemih naših krajev, dvignile zavest o spoštljivem obnašanju ob bajerju in obiskovalcem omogočile spoznati bajer v novi luči – kot prostor za raziskovanje in opazovanje narave sredi urbanega območja, poleg tega pa tudi kot prostor za sprostitev in rekreacijo. Na podoben način bomo ljudi izobraževali in osveščali tudi na območju ob Kornu, v okviru projekta Urbinat.