Brussels plans for building of a Healthy Corridor
Extract, translated from French, of article published on 1st October 2020 in Daily Science (Brussels)
URBiNAT has an ambitious objective: to restore life, in every sense of the word, in the isolated and disadvantaged neighbourhoods of the big cities. Brussels is part of this new European research project, which will propose solutions for a neighbourhood in Neder-Over-Heembeek.
Nature Based Solutions
"This is a challenging project," says Professor Gonçalo Canto Moniz, an architect by training, researcher at the Centre for Social Studies at the University of Coimbra and project coordinator.
"With 28 partners and nearly 50 cities from 15 countries (including several non-European countries such as Brazil, China, Iran, Japan and Oman), our objective is to reintegrate "forgotten" neighbourhoods, often far from the city centre, often disadvantaged too, using nature-based solutions (NBS). »
" Specifically, we are going to build 'green corridors' or, more precisely, 'healthy' corridors, because the aim is not only to 'green' the city, but also to redevelop social and cultural life. These corridors will be both physical and immaterial", says Professor Moniz.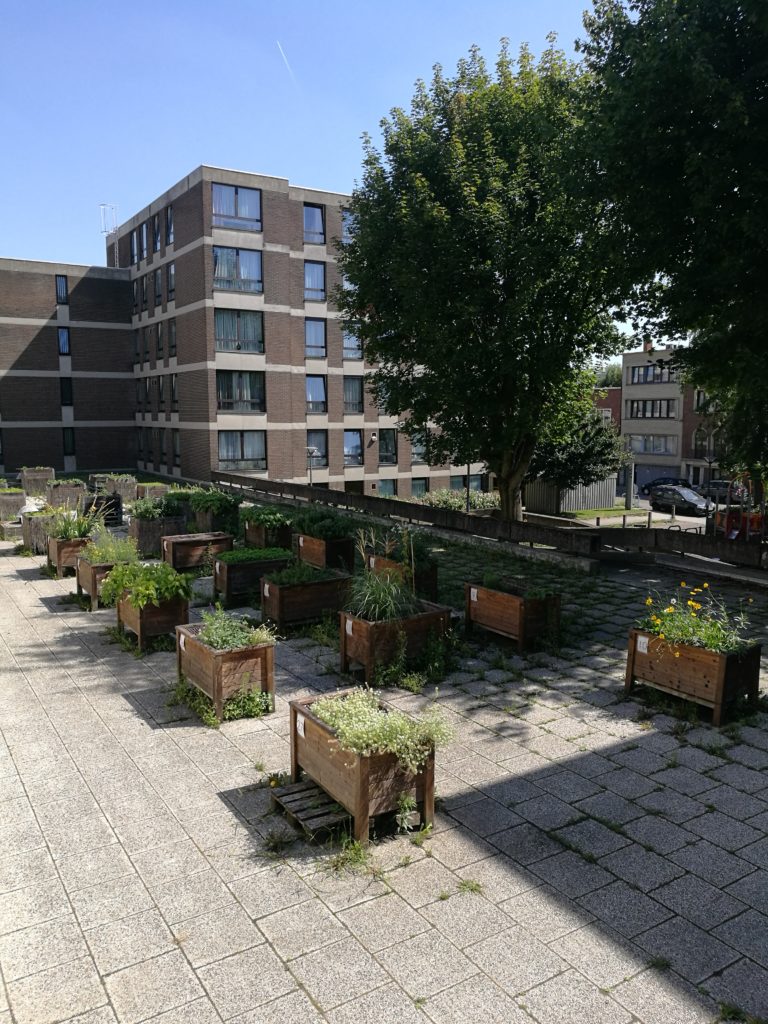 Brussels, URBiNAT Follower City
Three Frontrunner cities will initially test the strategy. They are Porto, Nantes and Sofia, which will be the "urban laboratories" of the project and will allow the project to evaluate the ecological, cultural, social and economic impacts of the implemented actions.
These cities have been selected for their experience in the implementation of NBS solutions in the public space during the last 15 years.
Subsequently, several "follower" cities, such as Siena, Brussels, Nova Gorica in Slovenia and Høje-Taastrup in Denmark, will implement the strategy and report on their own experiences.
Non-European partners contribute to achieving a critical mass, including the dissemination of processes, models and results generated during the project.
Healthy Corridors
"One of the original features of the project", explains Nathalie Nunes, a Franco-Portuguese lawyer by training, "is the 'co-creation' of solutions, i.e. the inhabitants and the driving forces of the selected neighbourhoods are involved at all levels of the project: diagnosis, design, implementation and monitoring. »
"Part of our research is about the realisation of this co-creation. How, for example, can we involve people who have no experience of working in groups or who never express themselves in public? How can we integrate the different cultures that sometimes have a special relationship with the notion of public space? »
The involvement of 15 countries is, from this point of view, a formidable laboratory.
Concretely, these "green" or "healthy" corridors (Gonçalo Canto Moniz speaks of "healthy corridors") are typically places of passage that will integrate natural elements (such as an urban farm) and transform themselves to facilitate mobility, reactivate social life (thanks, for example, to a community kitchen) or offer cultural activities.
Read the full article in French here.
DAILY SCIENCE is a Belgian online daily journal dedicated to the popularisation of science and the dissemination of knowledge. The journal uses only electronic tools to disseminate its content. As such it is a "pure-player". Its information is only accessible digitally. DAILY SCIENCE deals with research, science and innovation, mainly in Belgium but also in Europe and elsewhere in the world.