Network Nature visualisation of H2020 projects working on Nature-Based Solutions
Sister H2020 project NetworkNature has produced an attractive visualisation that gives an overview of Horizon projects on NBS across ecosystems and societal challenges. This visualisation, reproduced below, contains more than 24 illustrations on ecosystems and societal challenges, together with an overall visualisation of all the ecosystems and societal challenges in a sole image. It is a vivid representation of the multiple types of intervention that are taking place as part of the URBiNAT project, as part of the co-creation of Healthy Corridors with Nature-Based Solutions, in our Frontrunner and Follower Cities.
Nature-based solutions across Ecosystems
The ecosystems typologies addressed by the projects were listed based on the policy report "Mapping and assessment of ecosystems and their services (MAES): An EU Ecosystem Assessment Report". The classification has been slightly adapted for the purpose of this visualisation.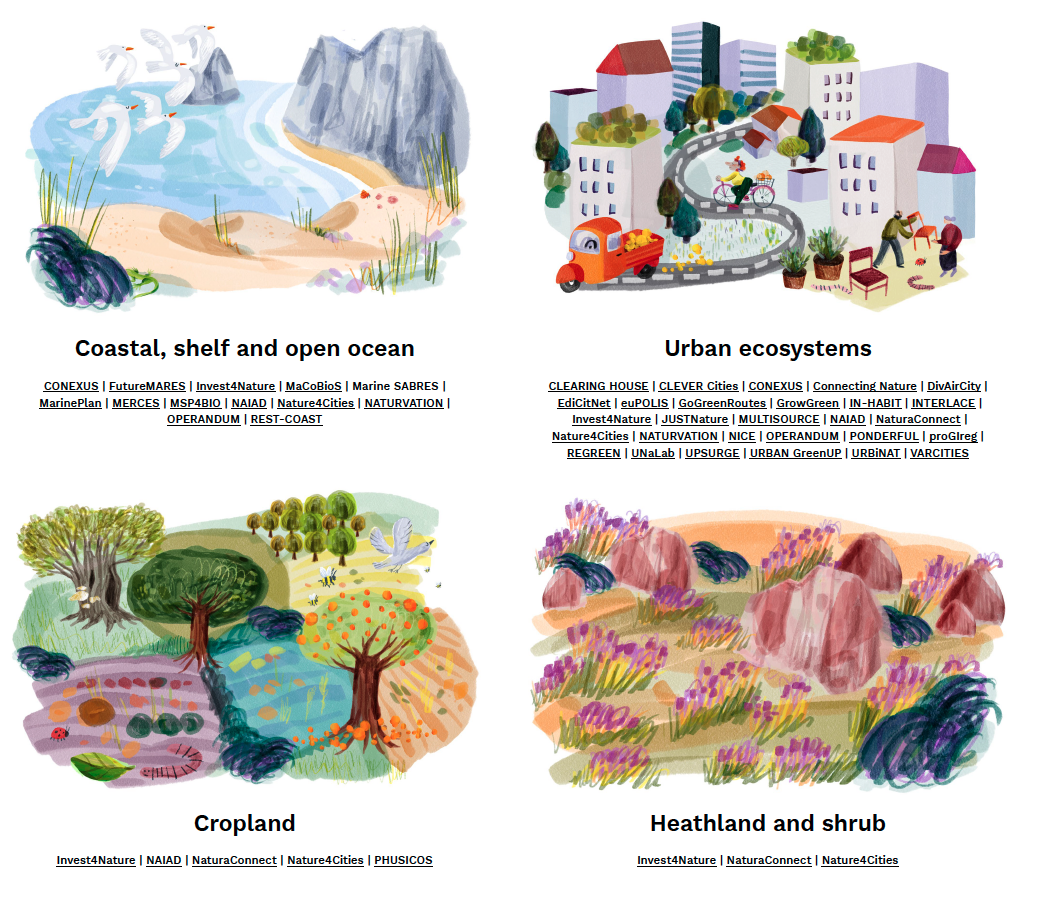 Network Nature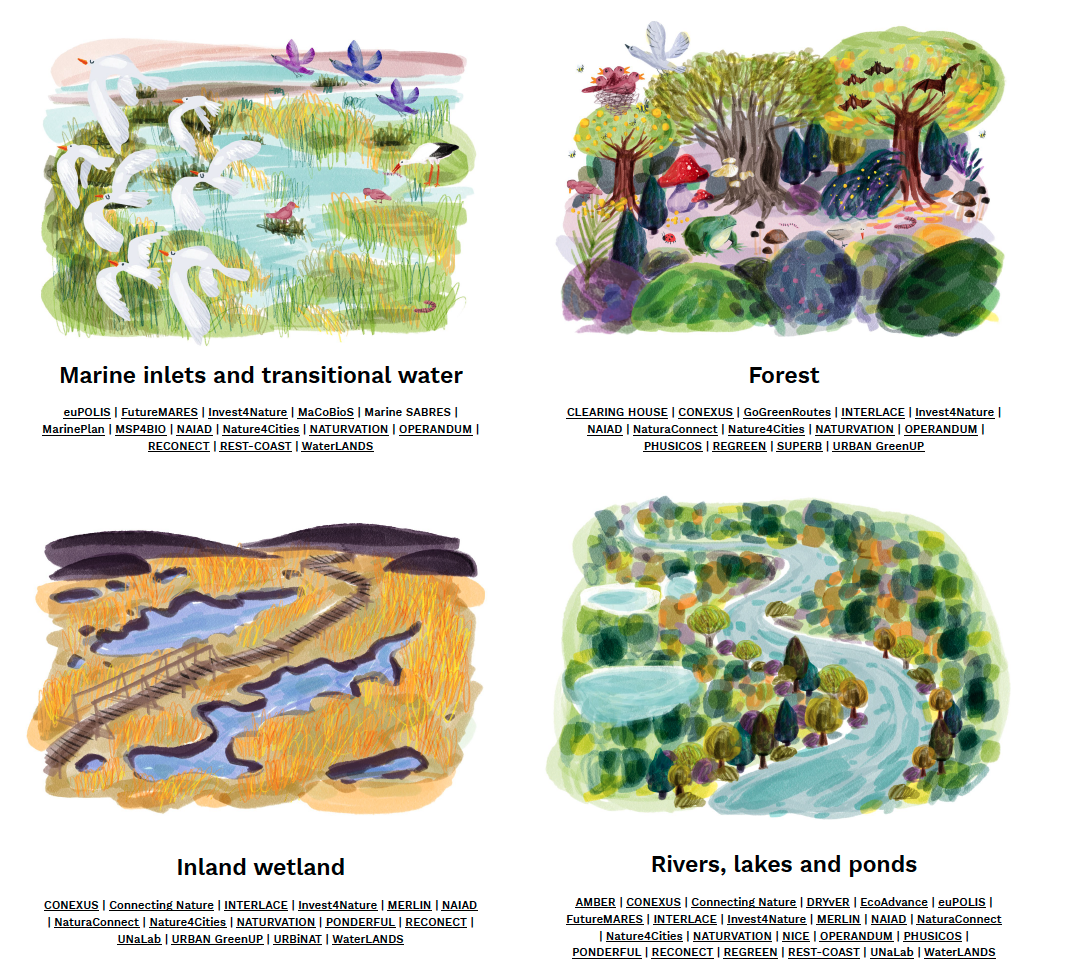 Network Nature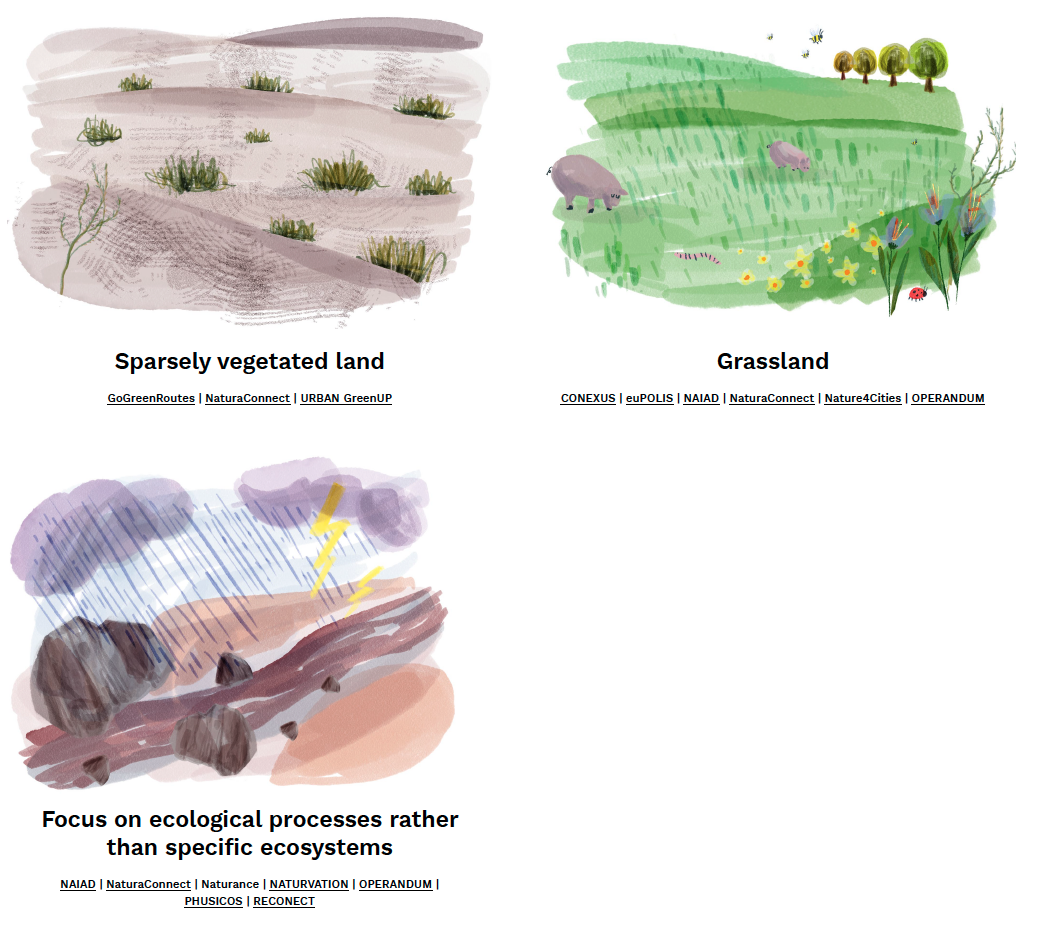 Network Nature
Addressing Societal Changes
12 societal challenges were considered for assessment, based on the European Commission's publication "Evaluating the impact of Nature-based solutions: A handbook for practitioners", which was the result of a collaboration of 17 EU NBS projects. Some societal challenges have been slightly modified to broaden their scope beyond urban ecosystems.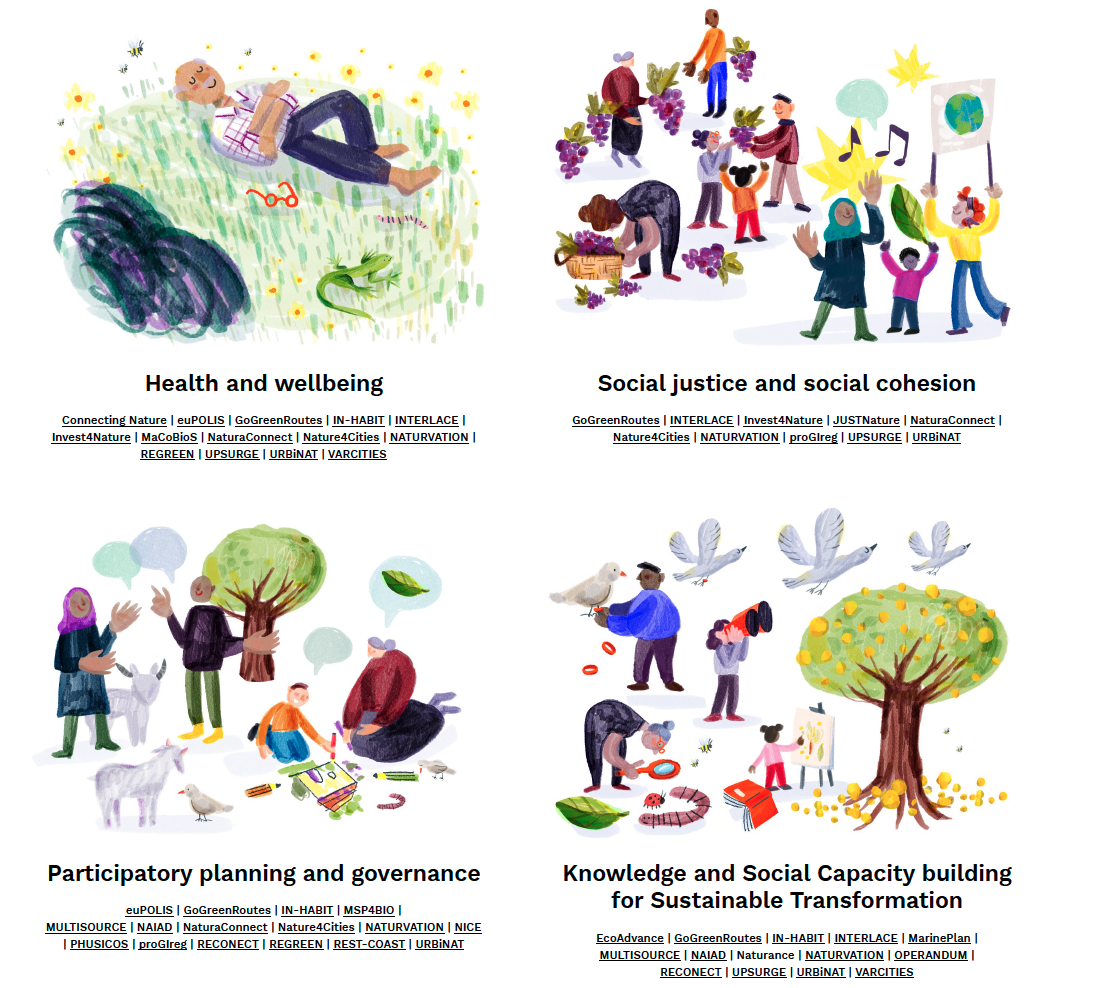 Network Nature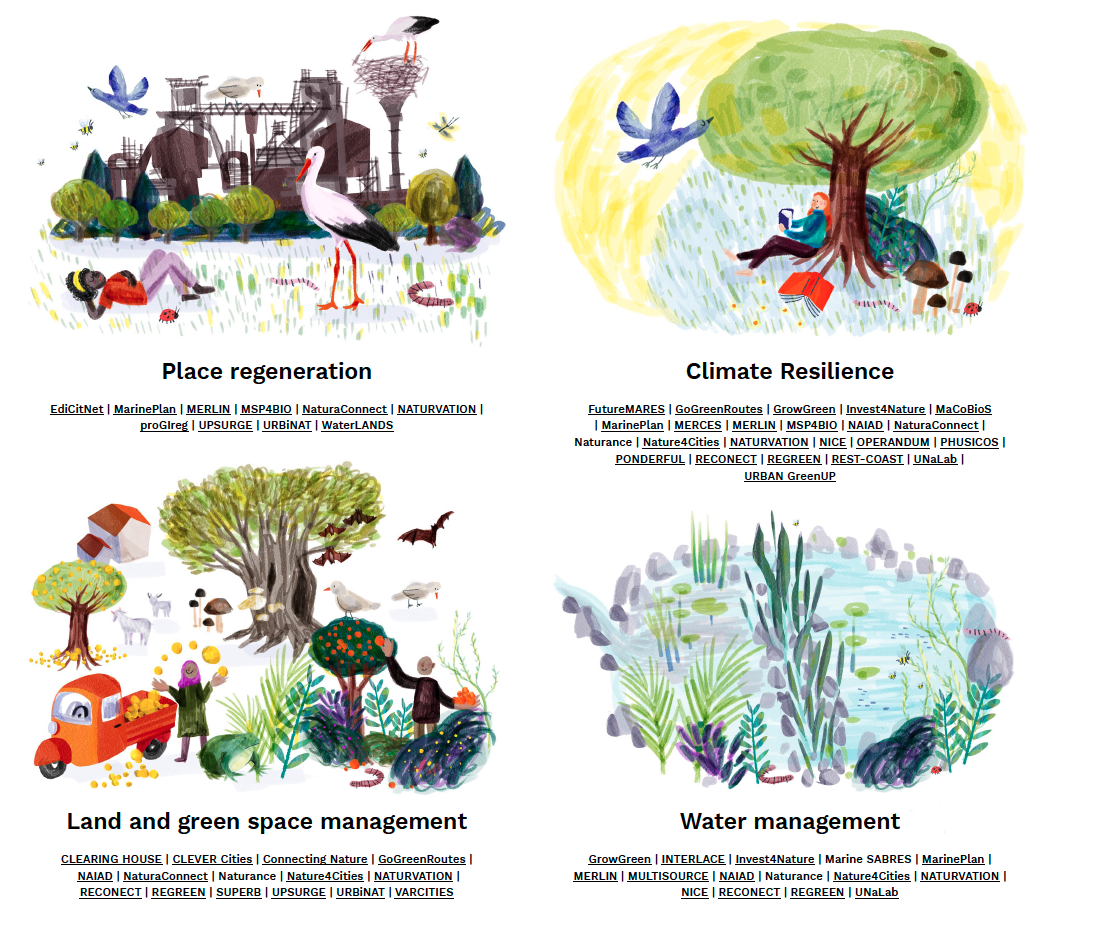 Network Nature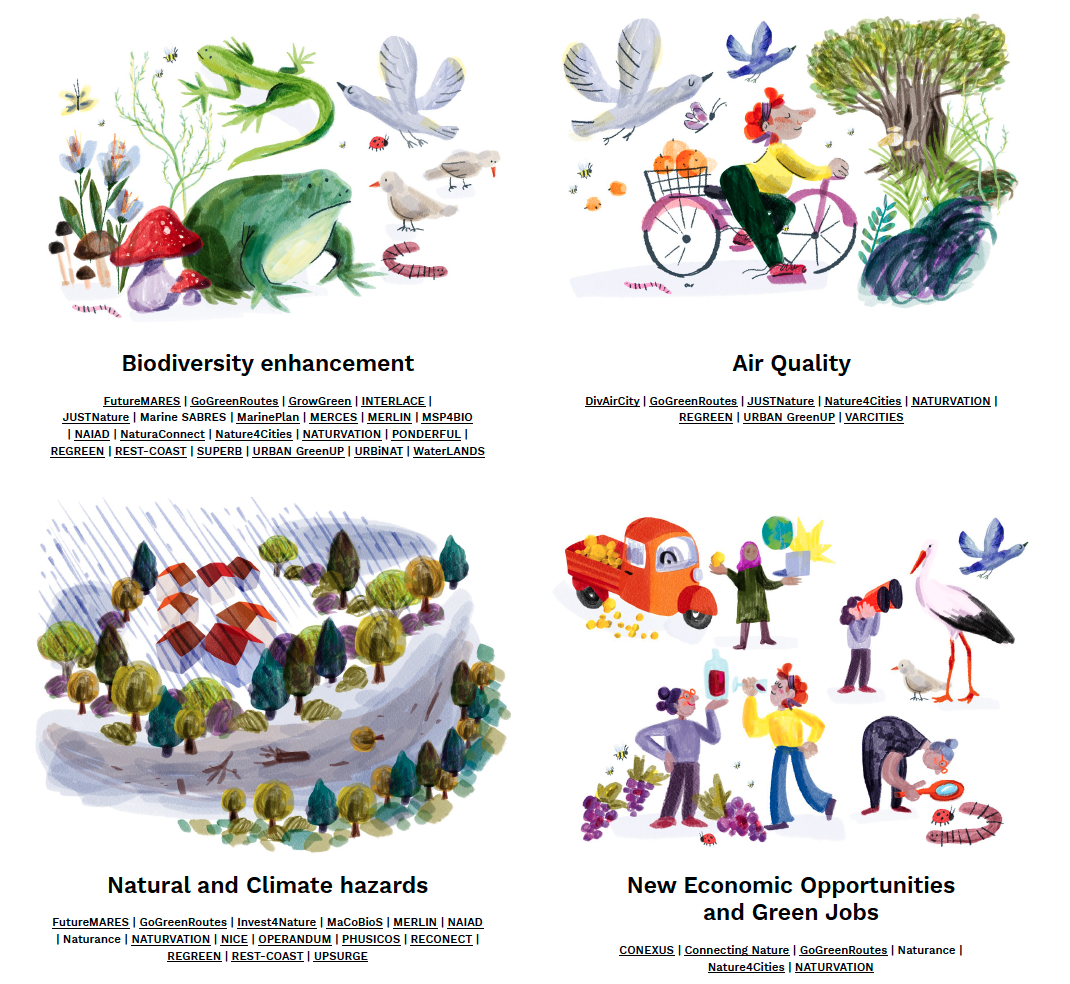 Network Nature